We live to make our
shoppers happy
Our mission is to get you the stuff you want for less $$$, and we've got some seriously smart tech to make it happen. Our app & desktop extension has got you covered with price drop alerts, coupon scanning (zero fomo), cash back (that's free, spendable money), and we promise to always get you the absolute best price, every time. With Karma, you can hit that "add to cart" without making the scary bank lady angry. We got you, boo, let's go smart shopping.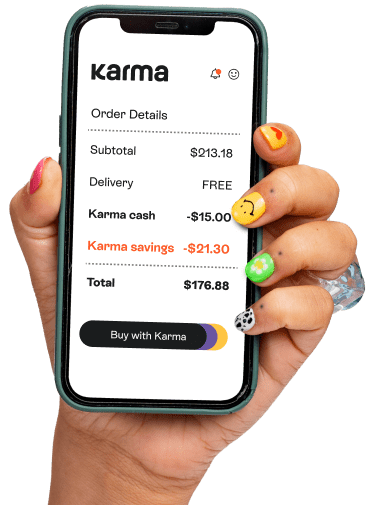 We're here to #make_it_yours
"I've had this app for a couple of weeks and it helped me save so much money. I definitely recommend it."
Jessica C.
"It is a great app. for saving possible purchase items and then getting notices when your faves go on sale."
Susie J.
"It's good to see what I've saved while online shopping. I like how I can make different sections for things that I have saved."
Debbie C.
"I've tried many apps with the same function, but this is by far the best. Simple to use, highly recommended, and saved me money."
Megan L.
The mother of all wish lists
Spot something you love from any brand, add it to your Karma list, and hang out until we say it's time to get them.
No fomo here.
We'll give you a buzz when your 'wishes' drop in price or come back in stock.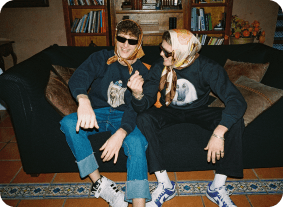 We'll track and scan for coupons so you don't have to. (ok we won't, but our AI will)
With Karma, your cash comes back to you like some sort of voodoo, magic money.
We live to make our
shoppers happy