Your Weekend Style Guide with NET-A-PORTER
in partnership with net-a-porter
Published october 16, 2023
As the amber hues of October unfurl, there's an air of sartorial transformation. The desire for a wardrobe refresh is undeniable, and who better than NET-A-PORTER to guide us through this season's style metamorphosis? Dive into our curated picks, sure to make your weekends radiate with elegance.
1. Terrific Tops for Making a Statement
Long-sleeved tops are essential for the season's ambience, and NET-A-PORTER's collection is a testament to that. Indulge in the intricate floral designs, brand-centric aesthetics, and calming neutral palettes. Whether you're drawn to the edgy allure of Burberry, the minimalist magic of Jil Sander, or the vibrant florals of Dries Van Noten, these tops are destined to be conversation starters.
Tip: Accentuate these with tailored trousers or a choice of denim. Complement with ankle boots and a statement necklace for that perfect finish.
2. Layer It Up with Luxe Jackets
Embrace the crisp autumn air with the timeless art of layering. Jackets, particularly bombers, dominate this season's style charts. From the plush leather pieces by Vince to the contemporary flair of Acne Studios, NET-A-PORTER has curated a range for every fashion-forward soul. The mantra this season? Personalize your layers.
Tip: Bombers pair exceptionally well with high-waisted jeans or a chic midi skirt. Elevate the ensemble with block-heeled boots or sleek sneakers.
*20% OFF APPLIED AT CHECKOUT
Bridging the sartorial chasm between the bygone warmth and the anticipated chill is the ever-reliable denim. This season, denim gets a revamped avatar with tailored fits, throwback flares, and signature finishes. Experience the finesse of TOTEME and the nostalgic charm of Goldsign. Each piece resonates with denim's undying appeal.
Tip: Match your denim with a sleek blouse or a voguish crop top. Introduce a belt for that extra flair and stride confidently in knee-high boots.
*20% OFF APPLIED AT CHECKOUT
4. Bag the Best: Accessory Highlights
No outfit is truly complete without that quintessential accessory. This autumn, it's all about bags that echo your persona. The tactile delight of Loewe pairs perfectly with the avant-garde aesthetics of Jacquemus. From roomy totes to nifty sling bags, there's a companion for every outing.
Tip: Opt for a bag that offers a delightful contrast to your outfit, adding that splash of vibrancy. Patterned bags work wonders with monochromatic ensembles.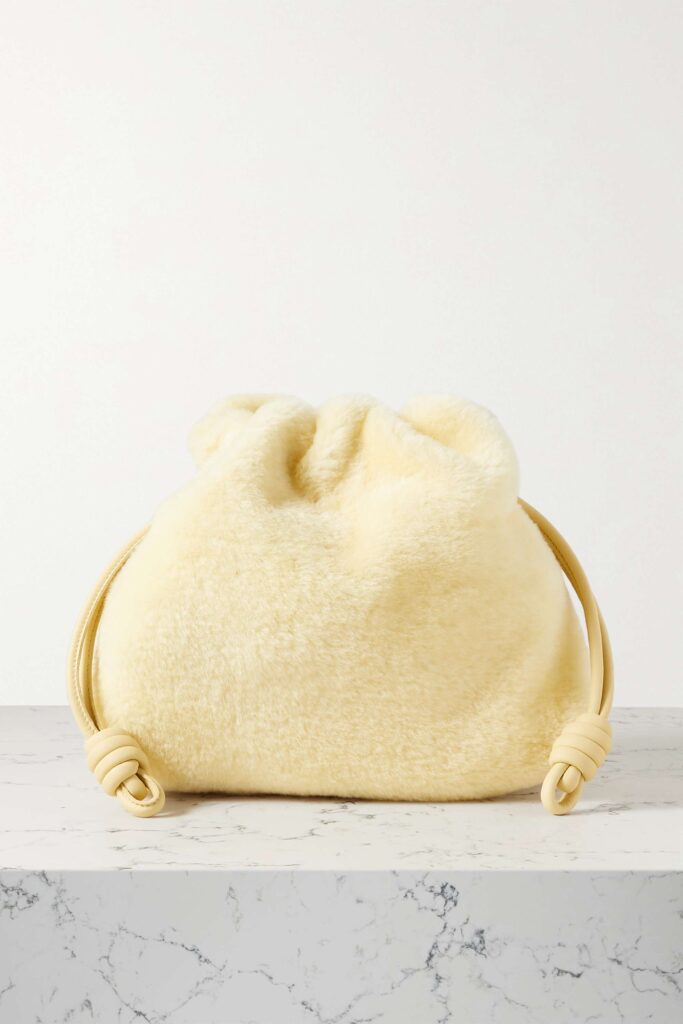 *20% OFF APPLIED AT CHECKOUT
As we navigate through October, it's time to wholeheartedly welcome the season's hues and moods. NET-A-PORTER, with its discerning selections, sets the stage for your weekend fashion escapades. Whether it's a relaxed brunch, an artful soiree, or a peaceful café retreat, ensure every moment is punctuated with style.
Elevate your autumnal aesthetics exclusively at NET-A-PORTER.